Dr. Jitendra Gangwani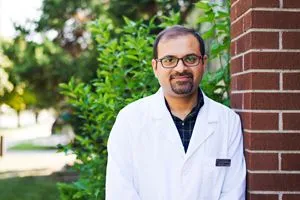 Dr. Jitendra Gangwani or "Dr. J" as he is more affectionately known as by his patients (clients) received a Bachelor's Degree in Dental Surgery (B.D.S.) from India in 1999. He practiced dental surgery for several years in Bombay, India before coming to Canada. During his dental career, he served the diverse Indian Community both in private practice and in the Government Dental Health Services.
Dr. J. completed his Doctor of Dental Surgery (DDS) at the University of Toronto in 2009 with honors. During his studies, he was the recipient of the award for "Most outstanding student in Oral Surgery" and Silver Medal for "Most outstanding student in Clinical Periodontics". Since his graduation, he has extensively practiced in the Greater Toronto Area. Although Dr. J. enjoyed working in the large city, he felt he wanted to relocate and purchase a practice in a smaller but thriving community and choose the Kitchener -Waterloo Region. Dr. J is very much recognized for his warmth, friendliness and approachable manner. His desire is to ensure that all his patients have a positive experience while in his care and are extremely satisfied with their results. Dr. J.'s goal in his professional career is to encompass his clinical experiences and treat his clients with compassion to reduce their anxiety and provide a pain-free dental care.
He is a member of the Ontario Dental Association, the Waterloo-Wellington Dental Society, and the Canadian Dental Association. He is also certified for Nitrous Sedation Procedures through the University of Toronto. Dr. J. regularly participates in continuing education programs to keep informed and the give best quality care to his patients.
Dr. J. is happily married and has two daughters. When he is not practicing dentistry he enjoys spending time with his family, traveling, reading and playing squash.
---
Dr. Ramitpal Khurana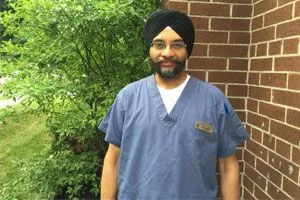 Dr. Ramitpal Khurana graduated from Manipal Academy of Higher Education, India, with BDS in 1999. He gained clinical and academic experience for almost 4 years in India, before moving to Canada in 2003. He received his DMD from University of British Columbia, Vancouver, BC, in 2008. He practiced general dentistry for 5 years in Greater Toronto area, during which he took various continuing education courses in restorative and implant dentistry, which helped him become proficient in all aspects of general dentistry. His desire to seek further education and acquire new skills took him to Boston University's from where he completed his endodontic residency in 2015.
He successfully completed the National Dental Specialty Examination in 2015, and maintained his Fellowship with Royal College of Dentists of Canada since then. Ramitpal is a member of Ontario Dental Association, Canadian Academy of Endodontics, and American Association of Endodontists. When he's not working, Ramitpal likes to spend time with his family, and listening to music.
---
Dr. Aditya Kalgi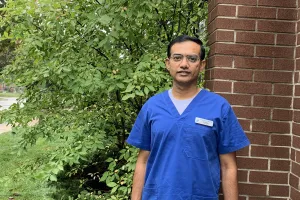 Dr. Kalgi studied dentistry in India (1999), and Canada (2009); and has over 10 years of experience practising general dentistry. Dr. Kalgi has worked in diverse settings including providing dental care to Canadian Armed Forces in Kingston, and travelling to remote fly in communities in Northern Ontario to provide dentistry to First Nations communities.
He has a special interest in the dental specialty of Oral Pathology and has completed a hospital based residency program in Oral Pathology at the New York Presbyterian Hospital (2016). Oral Pathology is the specialty of dentistry that deals with the clinical and microscopic diagnosis of any lumps, bumps, and sores in the mouth and the jaw joints. We are happy to be able to provide his expertise to our patients. Dr. Kalgi and his young family love to travel; and over the years have called places like Mumbai, Toronto, New York, and Thunder Bay home.
---
Dr. Fauzia Masih
Dr. Fauzia Masih graduated from Aligarh University, India with a Bachelor's Degree in Dental Surgery (B.D.S.) in 2006. She practiced dentistry in India under both private and hospital settings before moving to Canada. She joined University of Western Ontario and graduated from Schulich School of Medicine & Dentistry, with a Doctor of Dental Surgery degree with distinction in 2019.
As a dentist, Dr. Masih has always believed in "Quality care" and in "Proactive measures" (prevention is better than cure). She is passionate about educating her patients to help them make well informed decisions about their dental needs. Dr. Masih enjoys working with children. Being a mother of two young children herself, she strives to create an educational, fun-filled, positive dental experience for kids.
Dr. Masih is a member of the Canadian Dental Association, the Ontario Dental Association and Hamilton Academy of Dentistry. She is" Nitrous Oxide sedation" certified as well. She is curious, innovative and keeps up with the latest" know how" in the field of dentistry by regularly attending CE programs.
In her spare time, Dr. Masih enjoys hiking with her husband and two daughters. She also loves travelling, reading, painting and gardening.
---
Dr. Ramtin Rezaei
An enthusiast of modern dentistry, Dr. Ramtin Rezaei has been inspired by the latest advancements in the art and science of aesthetic dentistry. He was born and raised in Iran where he completed his high school. He moved to Canada on his own when he was young, andwithin a few years he completed his Bachelor of Business Administration (BBA) degree with distinction, while simultaneously pursuing Bachelor of Science program (BSc). He thencompleted honours research project in the discovery of novel antibiotics in Microbiology at University of New Brunswick. He was the recipient of numerous awards and prizes during his studying while dedicated a significant time as a volunteer to help local communities. He then moved to Nova Scotia and completed his Doctor of Dental Surgery (DDS) at the prestigious Dalhousie University, where he was instructed by world's leading surgeons. He later joined his family in Ontario after a decade long post-secondary education. Dr. Ramtin's top clinical priority is patient's comfort, he is well known for being enthusiastic, energetic, and empathizing dentist. He is inspired to undertakes the latest dental courses offered around the globe, and actively reviews literature to discover new techniques for painless dentistry. He is an active member of the Ontario Dental Association (ODA), Canadian Dental Association (CDA) and Royal College of Dental Surgeons of Ontario (RCDSO). Beside dentistry, Dr. Ramtin is a family-oriented husbandwho loves nature and travelling. He is a skier, a former lifeguard, and an active athlete who isnow part of sprint kayaking team pursuing to become a K-1 Olympian in the years ahead.
---
Koral Kliewer - Office Manager
Koral is a certified Level II dental assistant with over 25 years of experience in the dental field. She has experience in all aspects of dental care and has spent the last 8 years managing large multi-discipline dental offices. Her wealth of experience and dedicated work ethic provide valuable contributions to our office. During her spare time Koral enjoys keeping active and spending time with her family.
---
Alejandra Leonte - Dental Hygienist
Alejandra graduated as a Dental Hygienist at Niagara College in 2016. Alejandra has always been passionate about the dental field and looks forward to the opportunity to share her knowledge and compassion with the patients at our office. In her spare time, Alejandra enjoys dancing and loves to spend quality time with her husband and family.
---
Andrea Caissie - Dental Hygienist
Andrea was born and raised in the Waterloo region. She graduated from George Brown College in 2015. She joined Dr. Js team in 2022. She is passionate about putting her clients at ease and ensuring a positive dental experience. She loves her career as a Dental Hygienist and considers all of her patients family. In her spare time, Andrea loves being with family, going on ATV trips up north and visiting her antique booth in Woodstock.
---
Hong Jiang - Dental Hygienist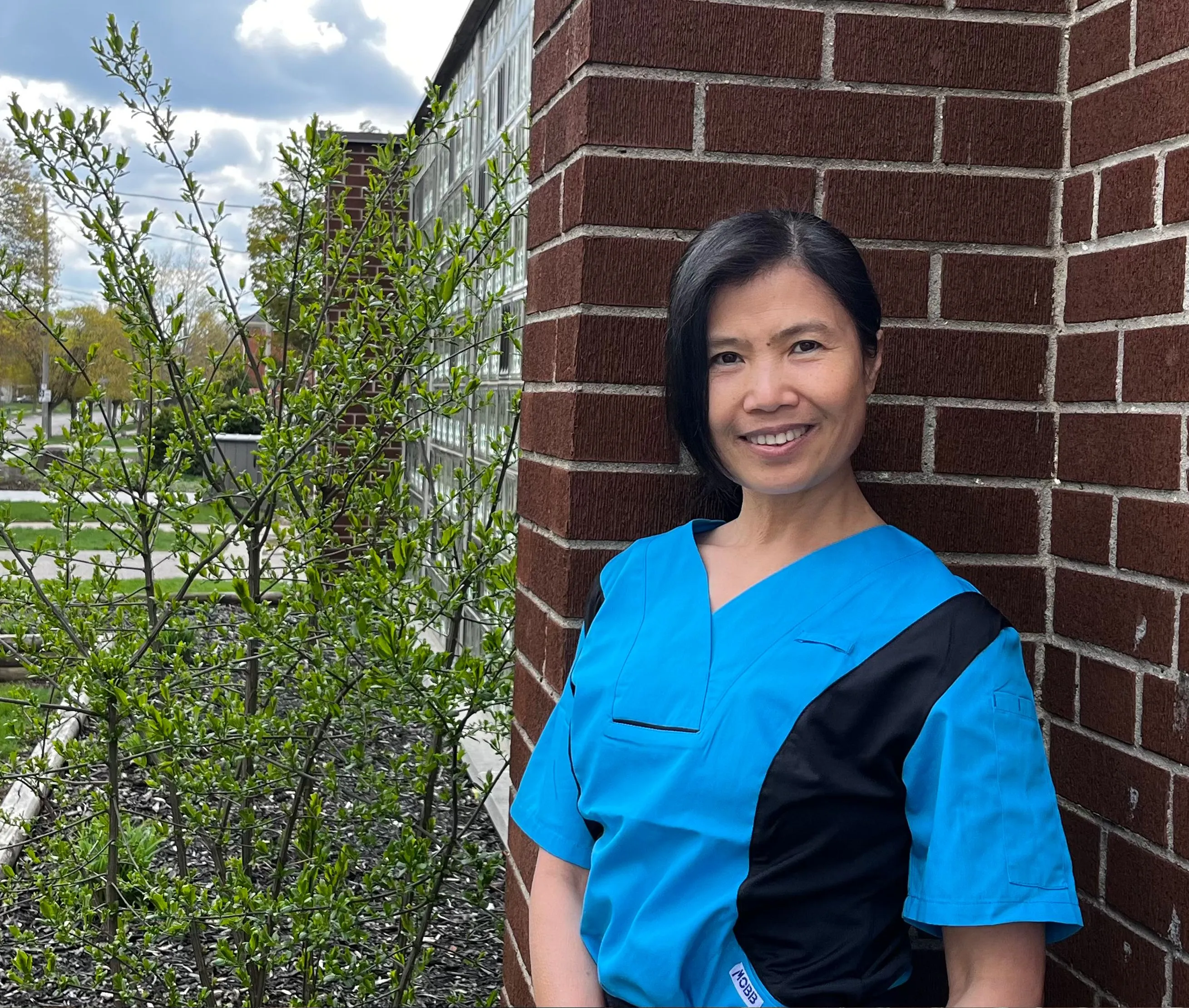 Hong graduated as a Dental Hygienist from Kitchener's Medix College in 2008. She takes great pleasure in treating and connecting with patients. In her spare time, she likes keeping active by practising yoga and running.
---
Tejal Chhabra - Dental Hygienist
Tejal graduated as a Dental Hygienist from Vancouver in 2013. With her experience in the dental field, Tejal likes to share her knowledge and practice the same at the office. She likes to spend time with her family. She is outgoing and loves hiking and travelling.
---
Catherine Pletch - Dental Assistant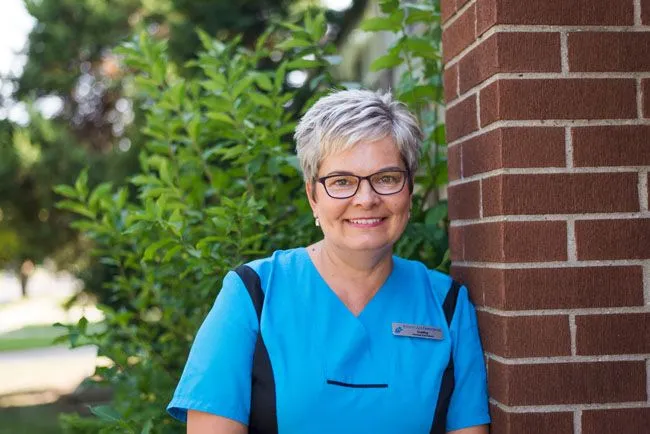 Cathy is a certified dental assistant and has obtained her diploma from Career Canada in Hamilton. She is with this practice for 30 years. Cathy is devoted to providing a pleasant experience to patients while receiving their dental care and has a great long-standing relationship with them. Cathy enjoys her spare time with her husband and 2 daughters. Cathy's interests are scrapbooking, walking, traveling and spending time at the cottage.
---
Tanya Diaz - Dental Assistant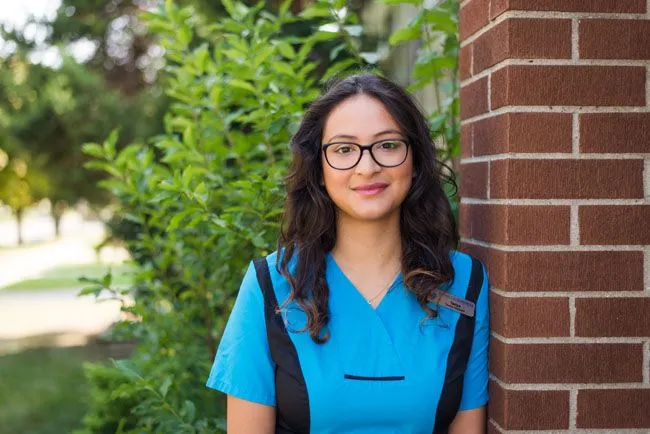 Tanya is a graduate of the Intra-Oral Level 2 Dental assisting program at Everest College. She enjoys working with the team at Kitchener East Family Dental and is excited about her future in the field. Tanya spends her free time with her family and husband.
---
Simona Cabeke - Sterilization Assistant/Floater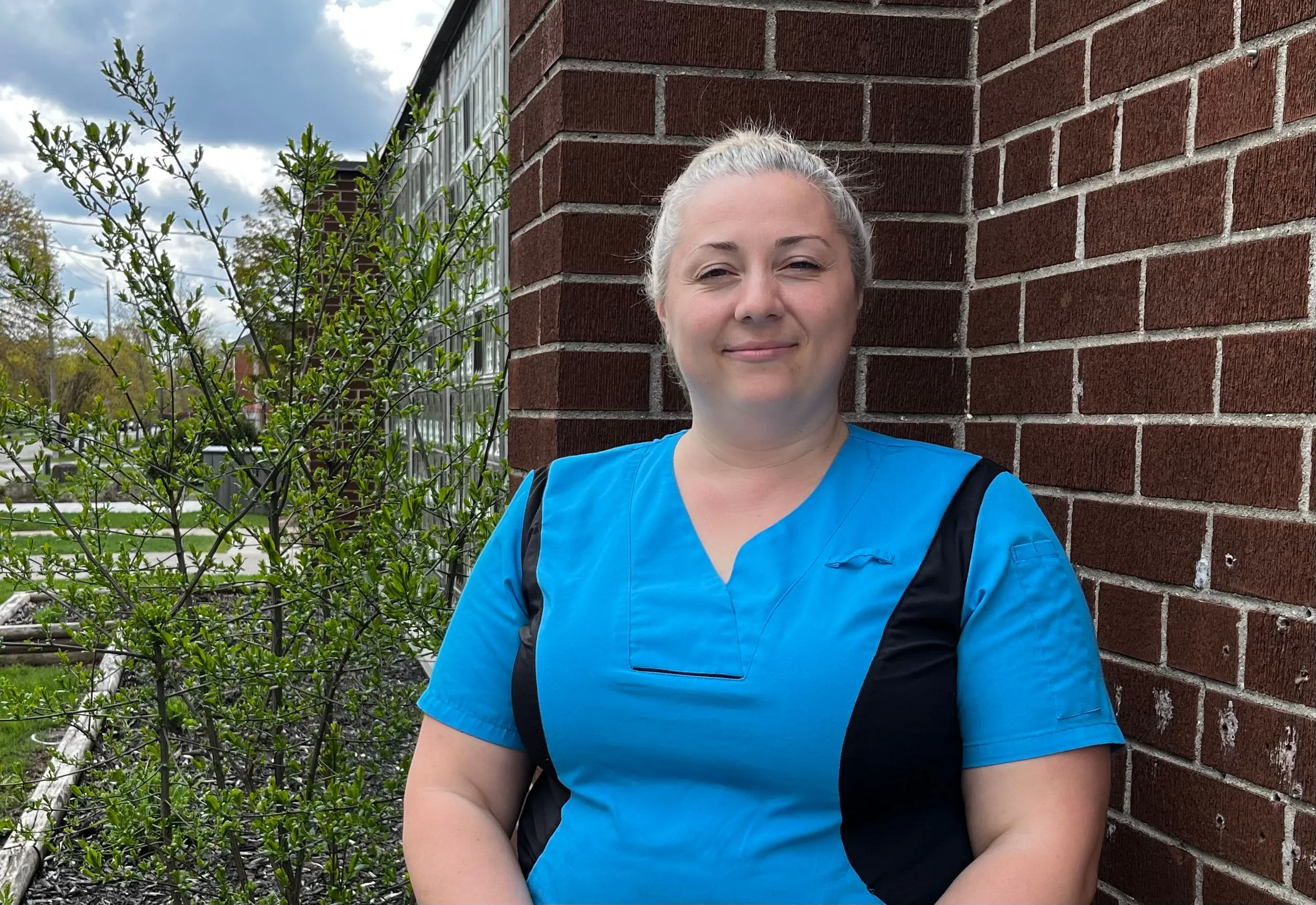 Simona studied and graduated from the Ontario College of Health and Technology's Massage Therapy program. She joined our team in early 2023 as she has grown an interest in dentistry. Without any dental experience, she was able to pick up all things quickly. Simona has taken courses and training in sterilization protocols. She strives to ensure all protocols are being met and all our instruments and equipment meet all parameters in order for the team to safely use them with our family members, friends, clients as well as with ourselves. In her spare time Simona enjoys spending time with her 2 children and her big family.
---
Kiran Kaur - Office Administrator
Kiran graduated from India with BDS in 2018. She's Currently working as Dental Office Administrator at Kitchener East Family Dental. Her dream goal is to go through an equivalency and become a dentist here in Canada.

In her spare time, she loves spending time with her husband and also likes listening to music, cooking food and travelling.
---
Apai Laki - Office Administrator / Coordinator
Apai developed a passion for dentistry the day she decided she was going to bring awareness to the community. Many people had a different concept of dentistry and they needed to know that it was more than what they know. Apai is a Certified level 2 DA. She then transitioned into Office administrator and worked for a few years. She decided that she should take on more responsibilities in the dental office . Took courses and attained a certificate as Dental office Manager.